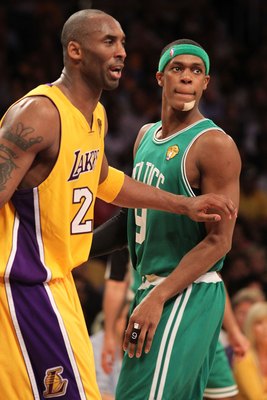 Tonight's NBA Finals is the epitome of everything fans love about the NBA: Celtics v. Lakers in a win-or-go-home game for the title.
We all know about the rich and legendary history this rivalry has created. The first six games of this year's saga have been perfect examples: Ray Allen's historic performance in Game Two, Kobe's stamp on history, Derek Fisher's ageless abilities, and the selfless nature that has brought the Celtics to Game Seven.
As the opening tip approaches, here are seven keys to Game Seven that will affect exactly who escapes the Staples Center with the Larry O'Brien trophy...